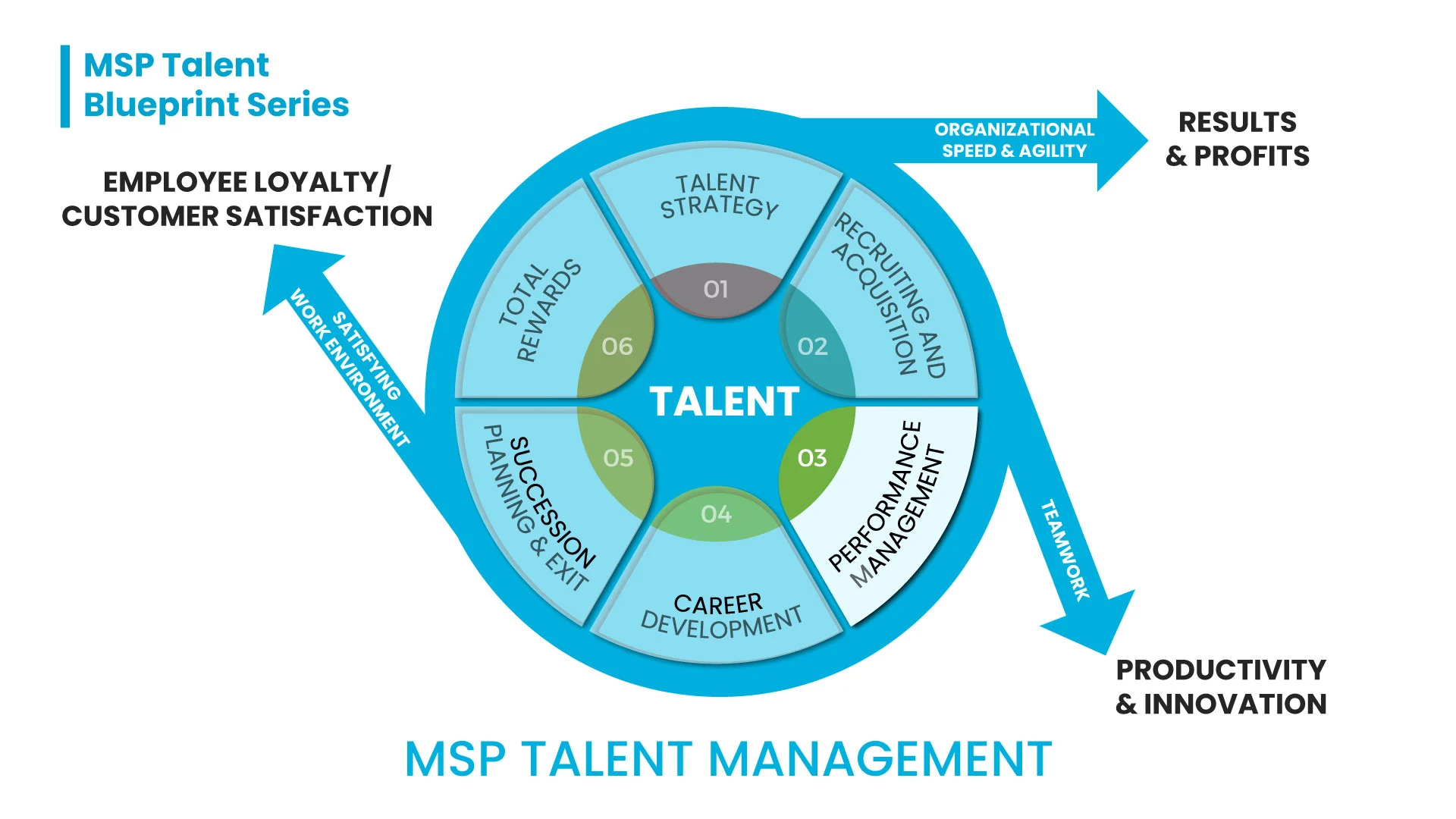 Step 3 – Performance Management
June 7th 1-2 pm EST

An effective performance management process serves as the foundation for aligning the individual's efforts with the MSP's strategic goals. Though it requires time to plan and implement, it can save MSPs and their employees significant time and energy. Most importantly, it can be a very effective motivator since it helps MSPs and their employees achieve organizational success. 
It's based on consistent communication between a supervisor and an employee that occurs throughout the year in support of accomplishing the strategic objectives of the organization. It includes: 
360-degree assessments
Leadership development
Coaching and mentoring
Career mapping
Professional development
Goal alignment 
Our Panel of Experts:
Aki Verma
As VP of Operations and Service Delivery of a Master MSP, Aki Verma spends his days (and occasionally nights and weekends) making sure customers are happy. But often, he is leading a team of 300-plus service experts across 4 countries, creating the policies, documentation, workflow, and training needed to meet industry-standard and higher SLAs, ensure customer expectations are surpassed and hold global services organizations accountable for seamless technology support.
Todd Billiar
Todd Billiar has more than 25 years of dedicated experience in technology consulting and service, as a technical specialist, a manager, and vendor. He brings extensive experience to the channel having worked for large and small VARs, MSPs, and multiple IT Channel-focused vendors.