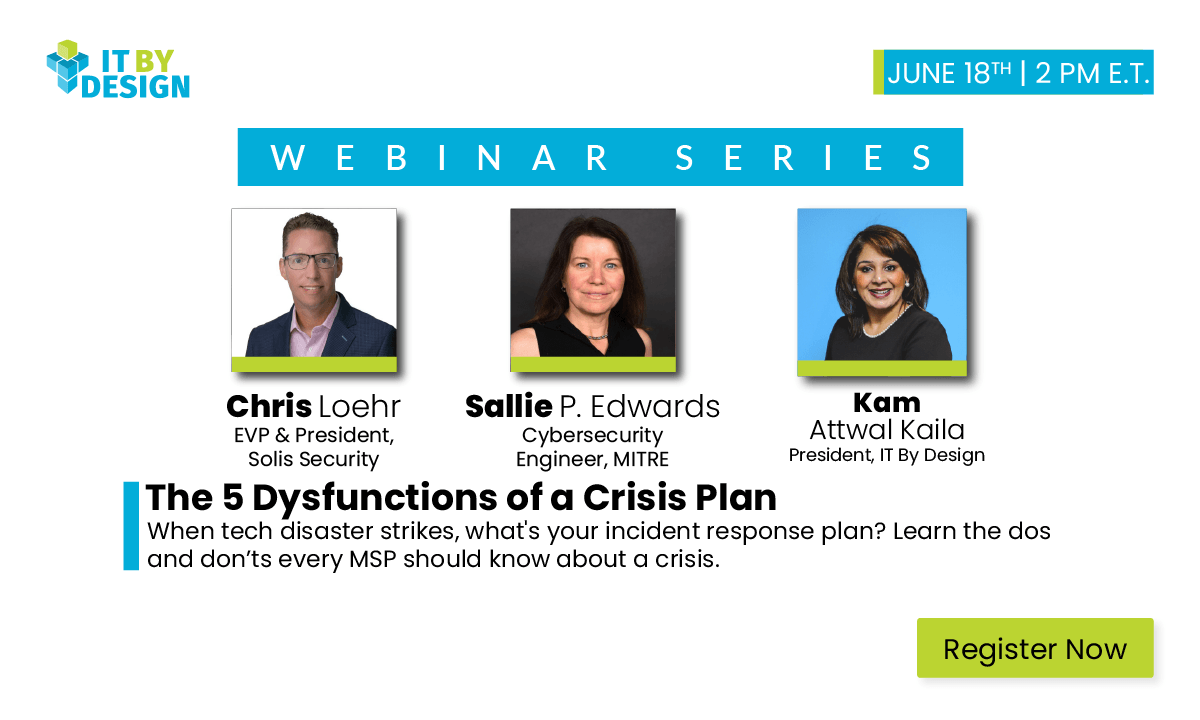 Thursday, June 18th 2020
Every MSP dreads the day the phone rings and it's one of your engineers with disastrous news – maybe its ransomware at your biggest customer, a crashed server, or a major hack of your own data base. Your stomach drops…..
Do you know what to do next?
Join Chris Loehr, EVP, Solis Security, Sallie Edwards, Cybersecurity Engineer, MITRE, as they talk with Kam Attwal Kaila, IT By Design. The group will discuss the absolute MUSTs for an incident response plan, common mistakes MSPs make, and walk through the dos and don'ts every MSP should know about a crisis.
Do you know who is on your crisis team?
What do you need to communicate with your team and your customers? Maybe even more important, what NOT to.
How do you recovery quickly and safely?