Distinction demonstrates recipients possess the training and technical expertise necessary to provide expert-level service to customers
Jersey City, NJ―March 30, 2022— IT By Design (ITBD), a Master Managed Services Provider (MMSP), proudly announced today that CRN®, a brand of The Channel Company, has named the company to its 2022 Tech Elite 250 list. This list recognizes solution providers across the U.S. and Canada that have earned the highest level of technical certifications from leading technology suppliers such as Hewlett Packard Enterprise, Dell Technologies, Cisco, and more. Companies chosen for the Tech Elite 250 list have distinguished themselves as dedicated and passionate solution providers willing to go above and beyond for their customers by ensuring they have the training and technical know-how necessary to provide expert-level service.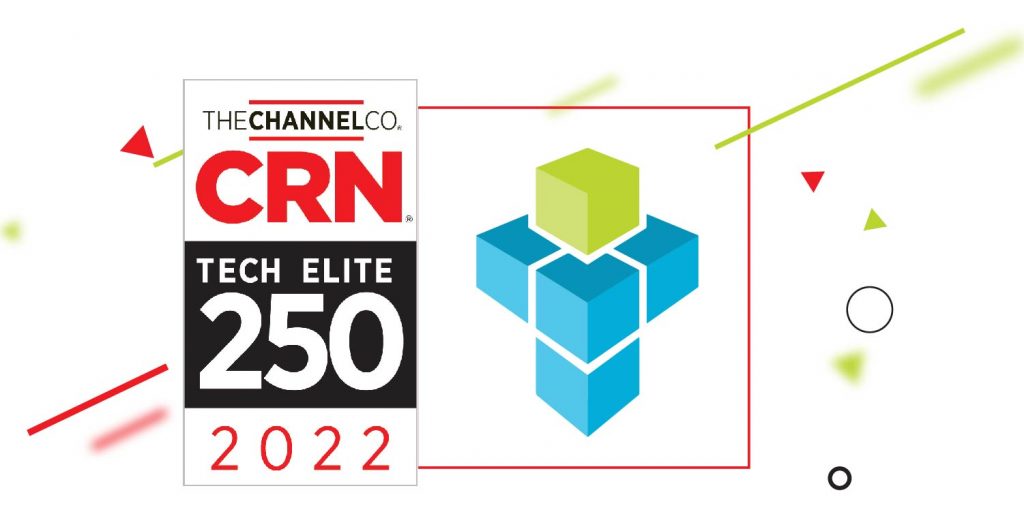 These solution providers know their customers depend on their training and expertise to help them overcome today's IT challenges and achieve full digital transformation across the enterprise. In order to provide that expert service and care, solution providers must maintain consistently high levels of training and certification from IT vendors and achieve the highest tiers within those vendors' partner programs.
ITBD, the largest privately held MMSP in the nation, has disrupted the MSP channel with state-of-the-art solutions that address many high-profile challenges, such as tech talent shortages and constant cybersecurity threats. The company's offerings include Team GPS, a best-in-class client/employee engagement tool, Build IT University, an educational platform to grow MSP team members, and an annual conference, Build IT LIVE, which has been designated a "Top 50" channel event.
"We're honored to be named to the CRN Tech Elite 250 list because it's an affirmation of the continuing education of our technical engineering team on existing and new applications," said Sunny Kaila, Founder, and CEO, ITBD. "This is necessary for ITBD to remain an elite provider to our partners who depend on us to support them with the most innovative and contemporary tools available in today's volatile technology world."
"CRN's annual Tech Elite 250 list recognizes solution providers that have earned top-level certifications from key technology suppliers and proven their ability to consistently meet the high standards of their customers and partners," said Blaine Raddon, CEO of The Channel Company. "Solution providers featured on this list have maintained a consistent focus on innovation and have built a comprehensive understanding of the ever-evolving technologies and practices that enable ongoing success in the IT channel. We're proud to honor them in this manner."
About IT By Design
With more than two decades of experience as a technology services provider—first as an MSP, and then for MSPs—IT by Design (ITBD) helps clients navigate the volatile technical landscape. As the authority on MSP-trained technical talent, it understands the challenges its customers face when recruiting team members. ITBD addresses those issues through many solutions: dedicated staffing, 24x7x365 NOC services, helpdesk solutions, RMM virtual admin, vCIO consulting, security, and professional services. ITBD is headquartered in New Jersey and has facilities in India and the Philippines. Learn more about ITBD at www.itbd.net.
Follow IT By Design: LinkedIn, Twitter, Facebook, YouTube, and Instagram
IT By Design Contact
Tom Zanca
(201) 669-6048